Welcome to West Valley Medical Aesthetics
Our office is located in Agoura Hills, California. West Valley Medical Aesthetics has been perfecting beauty and skincare with over 15 years of expert experience. We specialize in spa, beauty, and personal care with services including, but not limited to: Facial Rejuvenation, Elite Spa Services & Treatments, IPL/Skin resurfacing, and Coolsculpting. We invite you to come and visit our office to schedule a Complimentary Consultation for any service of your choice. Schedule an appointment with one of our Aesthetic Nurse Specialists or one of our WVMA Professionals and start enhancing your natural beauty today.
Our Story
After 15 years of experience and passion working in the beauty industry, Karen Chamberlin first opened the doors to West Valley Medical Aesthetics in May 2016. She created West Valley Medical Aesthetics to aiming to portray a warm and welcoming atmosphere with a wonderful team. We specialize in facial rejuvenation using Botox, Juvederm fillers like Voluma, Volbella, Vollure & Kybella. We also use Juvederm Ultra Plus & Juvederm Ultra. Our estheticians create a facial experience specifically for your skin type. Our laser nurses offer laser hair removal, coolsculpting, microneedling/PRP, IPL photo facials, pixel, laser skin resurfacing, aquagold, exilis skin tightening, Vi Peels, and B-12 injections. Meet her wonderful team.
Dr. George Graf MD
Dr. Graf is board certified in internal medicine and anesthesiology, and also specializes in pain management. He has a considerable academic history, having been an Assistant Professor at both Yale and UCLA in the past. He has authored over a dozen book chapters, while producing a considerable amount of research articles as well. Dr. Graf and Karen teamed up 13 years ago to form West Valley Medical Aesthetics, Inc., and have been a dynamic duo ever since.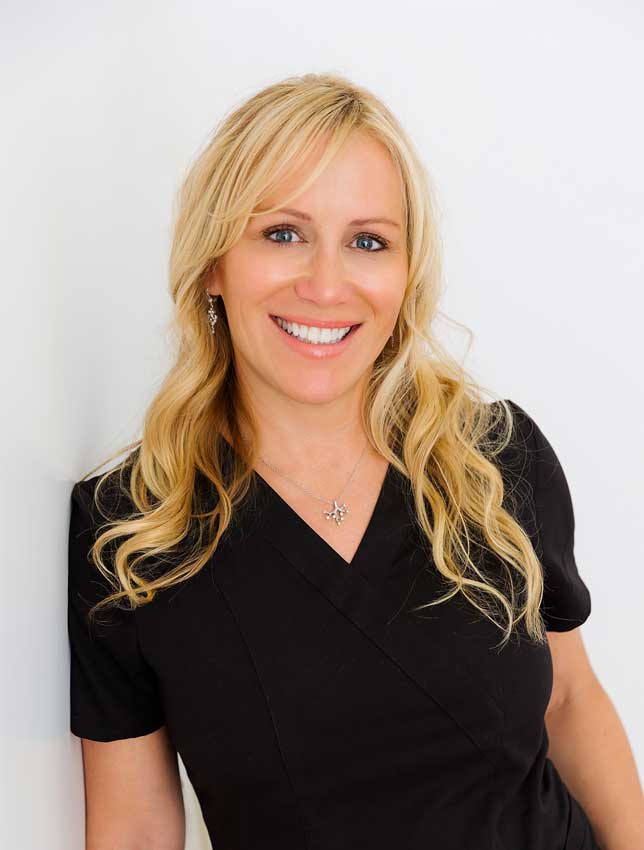 Karen Chamberlin
Karen Lynn Chamberlin has been an RN, BSN, and CANS for over 32 years and has been specializing in aesthetic procedures for over 19 years.
West Valley Medical Aesthetics began in 2005 and opened its doors to a newly renovated Agoura office in May of 2016
. She is a trainer for Allergan, the makers of Botox.
Along with all of her certifications and achievements, she is a trainer for Allergen, the makers of Botox, and sits on the advisory board at Evolus
.
Not only is Karen known for her pristine injecting skills, but she is also known for her ability to educate and bring comfort to her patients during their procedures
. Under the medical supervision of Dr. George Graf MD, Karen has risen to the top 1% of injectors nationwide.
On a more personal note, Karen is a single mother of four daughters and raised them by the saying, "Independent, strong women, may we know them, be them, and inspire them."
We invite you to come into the office for a complimentary consultation and let Karen inspire you. 
Lynne Henderson
RN BSN
Lynne is a certified Registered Nurse with more than 20 years of experience in the medical field.  In addition to medical aesthetics, she has worked in medical surgical, orthopedics, telemetry and preoperative hospital environments,. She is a highly educated RN with a BSN from Mt. St. Mary's University and a BA in Communications from UCSB. She worked in corporate communications for six years at Amgen before she decided to pursue a career in nursing. She is currently working toward a masters degree in Family Nurse Practitioner from CSUCI. A local raised in Westlake and a mother to four children, Lynne enjoys spending her free time with her family and running.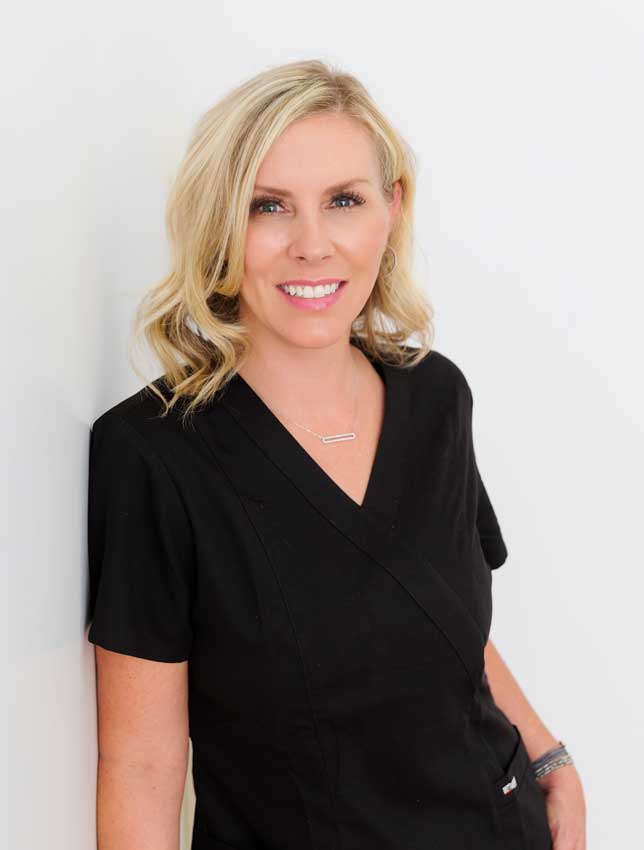 Christina Hamor
Office Administrator 
Christina is here to warmly welcome you and greet you with a friendly smile. She brings several years of experience within a medical spa, as well as previous experience working for a board certified plastic surgeon. She is here to help with all of your scheduling and administrative concerns. In addition to making sure everything is ready for your appointments, she's always available to provide you with any information you may need.
Debbie Sargent
NP MSN
Debbie Sargent is a Nurse Practitioner with over 30 years of medical experience. She became an RN, BSN in 1978, and received her Master's degree in 1984. She has worked in pediatrics, OB/GYN, college health, and aesthetics. Originally from Maine, Debbie and her husband moved to West Hills and have raised 2 daughters. Debbie and Karen are friends and neighbors; their daughters played soccer together!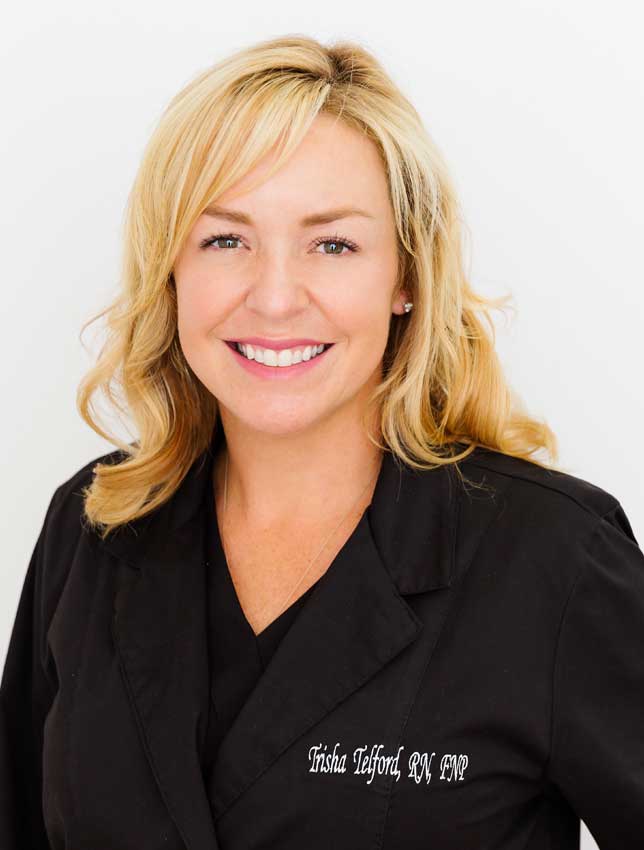 Trisha Telford
NP
Trisha Telford RN, FNP joined the Westside Medical Aesthetics team in 2017.
Trisha brings with her experience in the fields of dermatology and endocrinology from previous jobs in the Los Angeles area. She graduated from USC School of Nursing in 2000 and earned her Master's Degree in Nursing/Family Nurse Practitioner at UCLA in 2003. She received her training in the field of dermatology from the office of Dr. De Stefano in Calabasas, (now called "Dermatology Associates"), and provided skin care for patients both medically and cosmetically. Trisha has a warm and friendly approach to treating clients, always making them feel comfortable and welcome in our office. She works part-time, seeing new clients and evaluating their overall health and well-being before and during their procedures. We are so glad to have Trisha on our team!
Jill Riedl
RN
Jill Riedl is a Registered Nurse with over 40 years experience in the medical field. She worked mainly in the medical surgical department, orthopedics, and acute rehabilitation.
For 17 years she had a private practice providing case management services for seriously injured workers. In order to provide the best quality care for her patients, she became certified in Rehabilitation Nursing and Case Management. She has been specializing in aesthetic procedures since 2001. Jill and Karen have known each other professionally for several years and in 2016, Jill became part of Karen's practice. Outside of work she loves traveling the world with her husband and spending time with her family.
Hillary Sheffer
RN
Hillary was raised in Agoura Hills, and attended the University of Arizona and quickly moved back to California to finish her nursing degree. She currently lives in Westlake Village with her husband and three sons.
Hillary became a Registered Nurse in 1998. She began working at a Plastic Surgery Center, working in the Operating and Recovery Room. She performed Pre-operative and Post-operative care with patients, as well as cosmetic laser procedures.
At the same time, she was employed in the Pediatric ICU at the county hospital. She has been working as a RN in the Emergency Department for the past 19 years and is excited to be back in the aesthetic environment where her career began.
Melissa Aardema
Esthetician
Melissa Travis Aardema brings to our office over 35 years of expertise in the skin care industry.  In addition to her Esthetician license and a background in biology, Melissa is a Certified Aesthetic Medical Specialist (CAMS) which allows her to approach her facials from a medical perspective. In addition, Melissa has been an educator on product procedure and development on several skincare lines.  She is always staying on the cutting edge of the skin care industry, constantly educating herself on new practices and continuing her mastery in the field.
Janna Williams
Esthetician
Janna Williams has been in the skin care and beauty industry for over 20 years. She prides herself on the ability to work with people of all ages and skin types to customize the best skin care regimen and treatments to meet their needs. Janna helps collaborate with our medical team to help her clients obtain the best results for their skin. She is a certified specialist with Epicuren and Obagi skin care lines. She uses and sells these products to help her clients have amazing results for better and healthier skin.