Hair Follicle Test
What is a Cell WellBeing Hair Follicle Test?
Breakthrough German Bio-field Technology that produces a Comprehensive Wellness Report in less than 15 Minutes!
Via a quick, simple, non-invasive hair scan, determine if your body is nutritionally balanced if your environment is having an effect on your wellness, and if toxins and pathogens are negatively affecting you.
Hair samples are digitally scanned and sent via a secure Internet connection to Hamburg, Germany. There, computer systems linked to certified bio-field technology, decode the epigenetic information based on quantum biofeedback measurements. The data is used to create a personalized comprehensive wellness plan that is returned to you within 15 minutes!
Nutrition Is The Key To Wellness
You will receive personalized information on
Vitamins & Minerals
Toxins – chemicals, metals, radiation
Essential Fatty Acids
Microbiology – bacteria, fungus, parasite, virus
Antioxidants
Diet – foods and food additives to avoid
Amino Acids
EMF & EMR – Wi-Fi, mobile, electrical devices
Prevent or slow down the inevitable slide into illness, look younger, and live longer!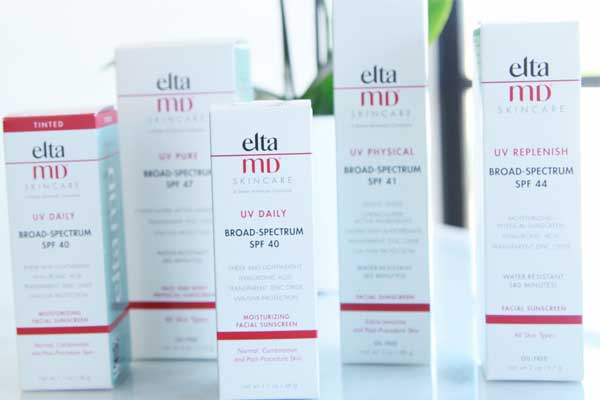 EltaMD

EltaMD sunscreens help prevent sunburn and decrease the risk of skin cancer and early skin aging caused by the sun, when used with other sun protection measures. EltaMD sunscreens are formulated with transparent zinc oxide and are noncomedogenic, sensitivity-free, fragrance-free and paraben-free. Zinc sunscreen blocks the widest spectrum of UVA and UVB rays, protecting skin against burning and the premature appearance of aging and risk of skin cancer. Zinc is safe for even the most sensitive skin types.
When wearing EltaMD sunscreens, the UVA and UVB rays reflect and scatter away from your skin, providing you protection from sunburn. EltaMD sunscreens help prevent sunburn and, if used as directed with other sun protection measures, decrease the risk of skin cancer and early skin aging caused by the sun.
SkinMedica
SkinMedica was founded more than a decade ago by dermatologist Dr. Richard Fitzpatrick, who wanted to make sure his patients had access to the best possible ingredients and formulations. SkinMedica offers a complete line of extremely high-quality skin care products that utilize proven skin rejuvenators such as vitamins E and C, retinol, tea tree oil and salicylic acid. Achieve -healthier, more youthful skin with the help of SkinMedica's superior formulations.